SmartLink™ Asset Management System
Cloud-Based Management for Digital Assets
Change Schedules Remotely
Remote Proof of Performance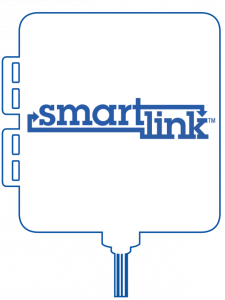 The SmartLink Management System (SMS) is a third-party fail-safe and remote management system for digital devices.  It consists of a hardware controller that connects directly to digital devices and a cloud-based operating system that communicates via a cellular connection.
The SMS remotely monitors the status of devices and notifies users when devices lose power.  The SMS confirms whether issues are caused by loss of power or connectivity, which speeds up the troubleshooting process and resolves downtime faster.  When a device or network goes down, the SmartLink is able to remotely reboot it to restore proper function.
Each controller enables multiple devices to operate on different schedules, and includes a Smart Weather feature that ties into NOAA's National Weather Service.  This ensures devices are powered during inclement weather regardless of scheduled run-times.  And with an open API, the SMS can integrate into other Content Management Systems for a full-scale inventory management solution.
"SmartLink provides us with a very fast method of remotely rebooting our digital communications devices as needed under various scenarios. This greatly reduces the number of trips we have to make to our display locations and greatly increases display up-time."
Eric Johnson, Clear Channel Outdoor