Public Transportation
Monitor | Schedule | Reboot
SmartLink™ controllers remotely monitor, schedule, and reboot digital inventory through a cloud-based management system. As a third-party fail-safe, when a device modem or network goes down, the SmartLink™ still has access to perform reboots and restore proper function through its independent "off-band" 4G LTE cellular connection.
Whether you need to monitor solar lighting or reboot a display, the SmartLink™ reduces the need for manual site visits and provides the proof of performance needed. The SmartLink™ can manage up to four devices from one controller, making this an ideal tool for BRT stations and transit shelters with more than one device. Receive maintenance alerts in real-time and reboot devices before customers notice there was an issue. With an open API, the SmartLink™ system can be easily integrated with Content Management Systems and CAD-AVL platforms.
Below are the product specifications for each SmartLink™ controller.  Call us anytime to discuss which model is right for you.
Reboot Devices before Customers Know There was an Issue
Reduce Manual Site Checks via Remote Proof of Performance

The SmartLink™ is a Third-Party Fail-Safe for Device Modems
Manage up to 4 Devices per SmartLink™ on Different Run-Times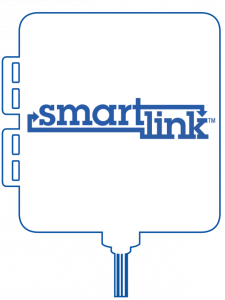 SL-4-AC Controller
Control up to 4 AC Devices