SmartLink remotely monitors, schedules, and reboots digital devices through its cloud-based SmartLink Management System (SMS).  When devices go offline, SmartLink can reboot devices through its independent cellular connection and determine whether issues were due to loss of power or loss or connectivity. Whether you need to monitor solar lighting or reboot a digital display, SmartLink reduces the need for manual site visits and provides the proof of performance needed.
The SmartLink enables up to four AC or DC devices to operate on different run-times with day-of-week scheduling capabilities.  The SMS offers an integrated Smart Weather feature to activate devices during unplanned inclement weather.  And with an open API, the SMS can integrate into other Content Management Systems and CAD-AVL platforms.
Below are the product specifications for each SmartLink controller.  Call us anytime to discuss which model is right for your project.
Reboot Devices from Anywhere 24/7
Reduce the Frequency of Manual Site Visits
Receive Maintenance Alerts in Real-time
Manage up to 4 Devices on Different Schedules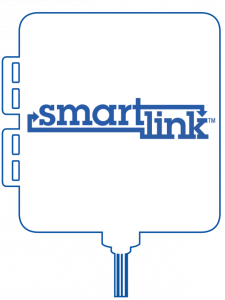 SL-4-AC Controller
Control up to 4 AC Devices