SmartLink™ Cloud-Based Software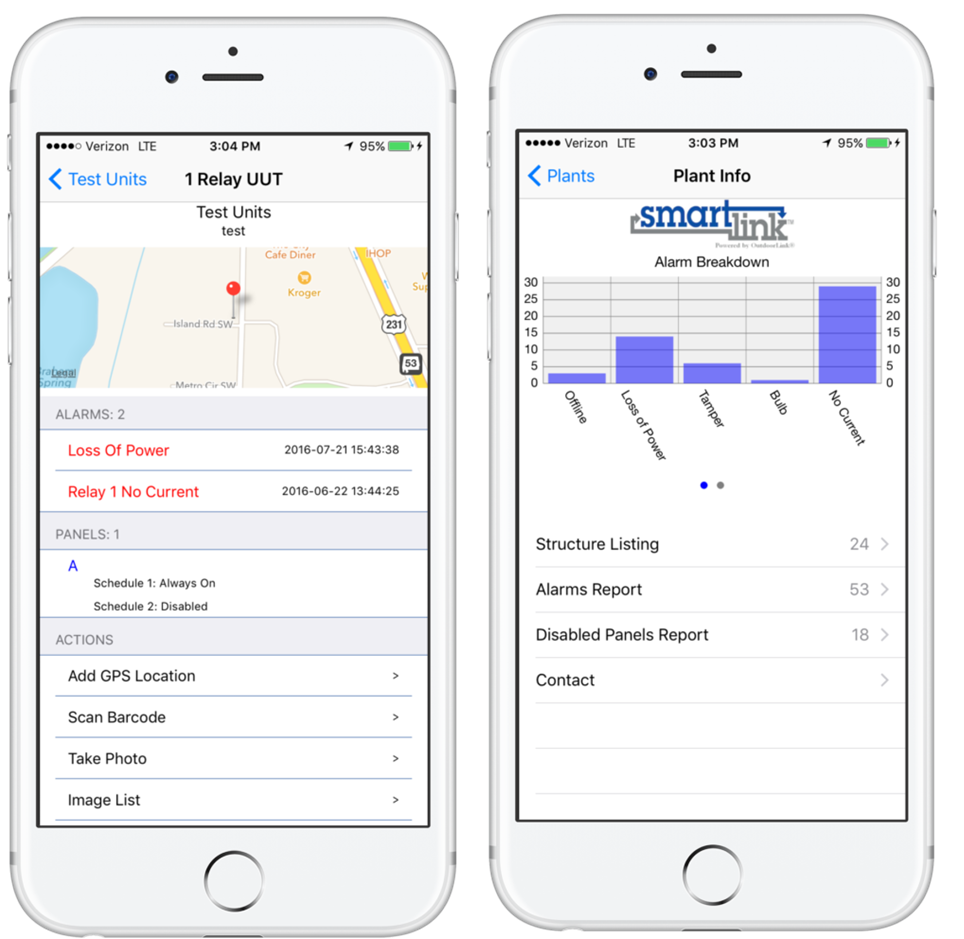 SmartLink™ controllers remotely manage devices through a secure, cloud-based management system. Every SmartLink™ can be accessed from a desktop or mobile device, enabling operations teams to manage issues before customers see them and reboot devices in seconds without making a site visit.
The SmartLink™ platform offers an open API and can easily be integrated with other asset management systems. It offers over 15 downloadable reports to track useful information like Power Consumption, Device Uptime vs. Downtime and Maintenance Issues.
OutdoorLink offers 24/7 technical support via phone or email from its Huntsville-based engineering team to ensure issues are resolved as soon as possible.
If you need assistance, please call (256) 885-9768 or email support@outdoorlinkinc.com.