Manage Your Assets the Smarter Way
Outdoorlink created the SmartLink™ Management System (SMS) to remotely monitor device behavior, manage power consumption and reduce manual site visits. 
The SMS consists of a hardware controller and cloud-based operating system that communicates via an out-of-band cellular connection.  SMS controls devices from anywhere, such as billboard lighting, displays, routers, media players, and solar power.
Customers know instantly when there are outages and can reboot devices from anywhere to speed up troubleshooting and resolve downtime faster. 
Virtual Proof of Performance
SMS confirms whether a device completes its schedules and records a daily log of its Proof of Performance.
Alarm Notifications
SMS sends email notifications to alert customers of low power, no power, offline status and more.
Reboot Devices Anytime
Reboot digital displays, routers and media players through the SMS portal and avoid the cost and time of a site visit.
Patented Virtual Content Verification for LCD Displays
Outdoorlink's 2020 Vantage controller uses a patented technology to validate the content on an LCD display.  This eliminates the need for cameras or in-person site visits to confirm whether digital content is accurate.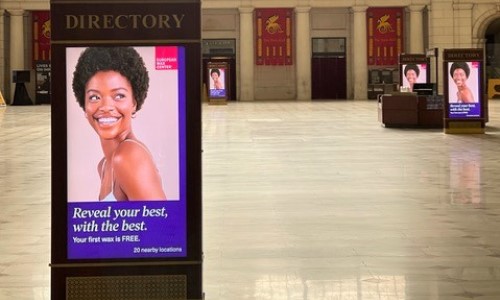 5G Connectivity to Verify Content and Remotely Reboot Digital Assets 
Outdoorlink controllers operate on an independent 5G cellular connection to reboot digital displays, media players and routers when needed. 
A quick reboot often resolves the issue and can be done instantly from anywhere through the SMS portal.  Reduce the cost and inconvenience of  in-person site visits, and increase asset uptime.  
"SmartLink provides us with a very fast method of remotely rebooting our digital communications devices as needed under various scenarios. This greatly reduces the number of trips we have to make to our display locations and greatly increases display up-time."
Know When Your Assets are Up and Running…
Reduce the need for in-person site checks to know whether lights are on or displays are running.  The SMS provides this Proof of Performance virtually so teams can reduce their travel and better use their time and labor elsewhere.
Get Notified When They Are Not
Users receive email notifications when connected devices show low power, no power, power restore and much more.  Troubleshooting can begin immediately without requiring an in-person site visit.
"Before using SmartLink, I could see how utilizing it would help us save on our electrical usage. I did not realize however, that it would help us manage our staff to address lighting issues and lessen issues all together."
"SmartLink provides us with a very fast method of remotely rebooting our digital communications devices as needed under various scenarios. This greatly reduces the number of trips we have to make to our display locations and greatly increases display up-time."
"Knowing immediately, the status of the power at a remote location is critical in the day to day operations of a large network. SmartLink has given the outdoor industry the ability to monitor power in a cost effective, reliable way."